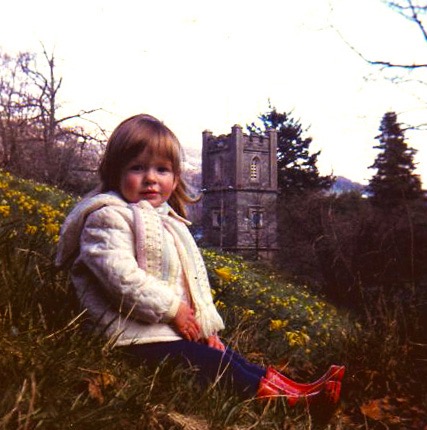 Next to Rydal Church stands a field known locally as 'The Rashfield'.
This was originally a wet field where rushes ("rashes") grew and it later became known as  'Dora's Field'.
The field was purchased in 1825 by William Wordsworth.  
Provoked by the threat of eviction by his landlady Lady Anne Le Fleming who planned to replace the Wordsworth family with a member of her own family, Wordsworth bought the Rashfield, drained it and declared that he intended to build on it. 


The plans extended to Wordsworth employing an architect to draw up plans for a house which,it is said,was intended to block the view from Rydal Mount. These plans can still be seen at Rydal Mount.
It is not known if Wordsworth's plan acted as a deterrent or if Lady Anne's relative had a change of heart but Lady Anne withdrew the threat of eviction & Wordsworth remained at Rydal Mount until his death there in 1850.
Having already lost two children in infancy Wordsworth and his wife suffered a third blow when Dora, her father's favourite, died aged 43 of tuberculosis in 1847. The poet never recovered from the loss of this daughter and, after Dora's death Wordsworth, his wife Mary, sister Dorothy and a gardener planted the daffodils as a permanent memorial.
In 1935 the field was gifted to the National Trust by Gordon Wordsworth, a descendant of the poet.
Dora's daffodils still create a magnificent display every year in March & are followed by an equally beautiful carpet of bluebells.