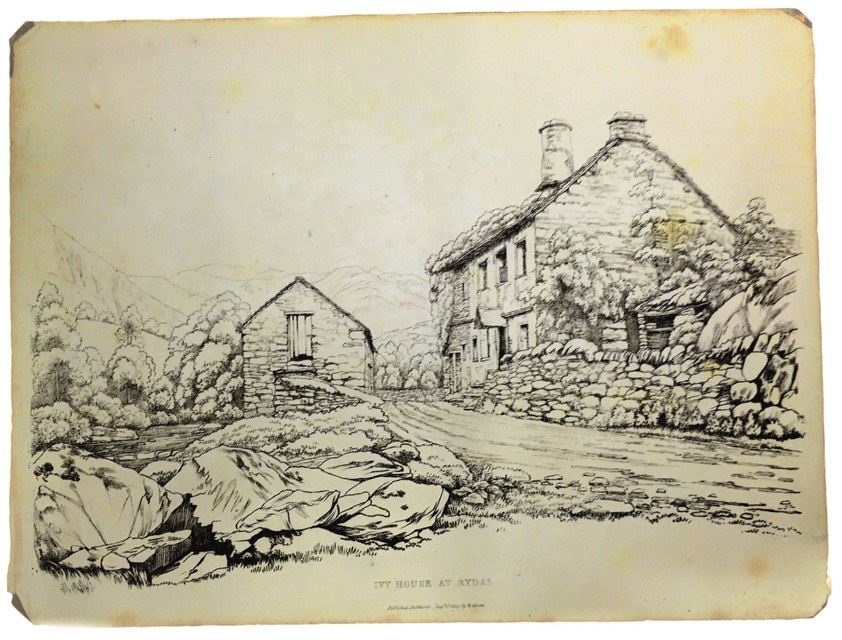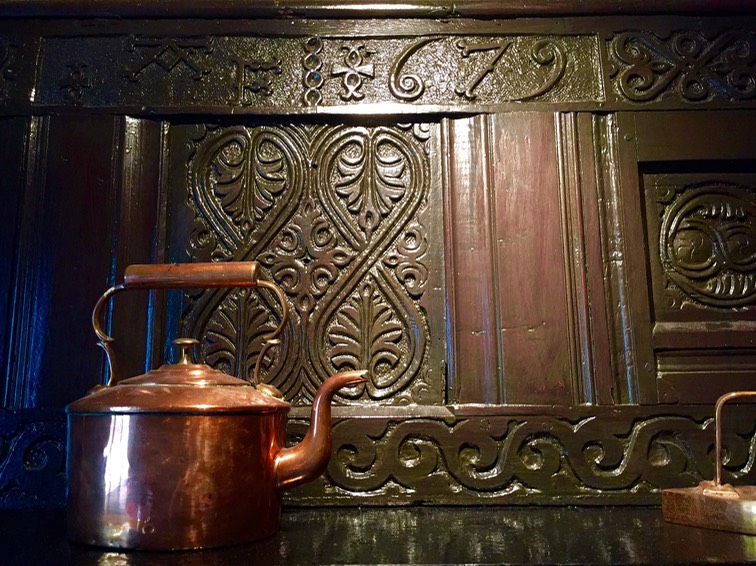 Originally an inn called 'Davids'. On September 14th 1624 approximately 200 Quakers assembled here to take the 'Declaration' which was taken to replace the Oath of Allegiance.
The inn was renovated in 1809 and  and re-named Ivy Cottage.
In 1822 Ivy Cottage was sub-let to Edward Quillinan whose first wife died there having fallen on the fire. Quillinan subsequently married Wordsworth's daughter, Dora. 
Three panelled cupboards can be seen here along with some 17th century panelling, one panel bearing the initials A.F. and the date 1679.