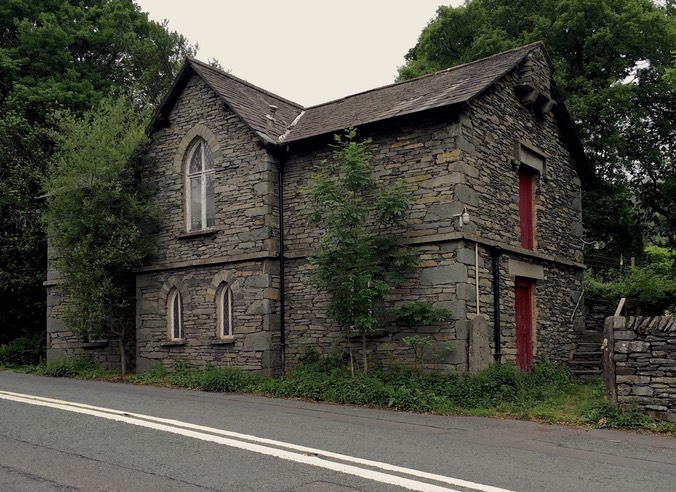 Reading Rooms were  set up in many communities as places where local men could go to read the - originally very expensive and well out of date by the time they reached remote areas - newspapers of the day.Those who could not read would be able to have news read out to them. 
Reading Rooms were set up for the use of local men and originally women were only permitted on special occasions.


Later these buildings changed in use and at Rydal whist drives and socials were held on alternate Saturdays ( no beer was allowed) There were also occasional concerts.
For many years the Rydal Reading Room served as a home for the local Women's Institute monthly meetings and a Christmas party was held here each year for the village children along with flower shows, craft exhibitions and sewing classes.
The Reading Room is now a work space for a local artist and storage for a local artisan.