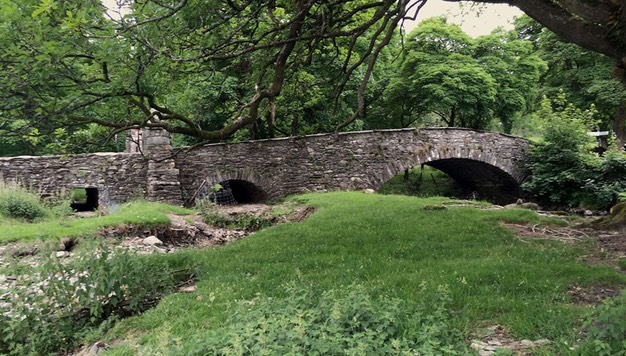 Pelter Bridge
Where Fred Yates met and befriended an American visitor, tracing his family history in the area. Some years later this American visitor was to become President Woodrow Wilson, signatory to the Treaty of Versailles which ended WW1 and also promotor of the formation of the League of Nations from out of which grew the United Nations and UNESCO.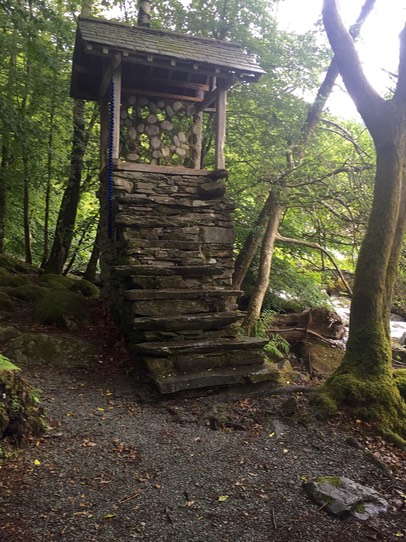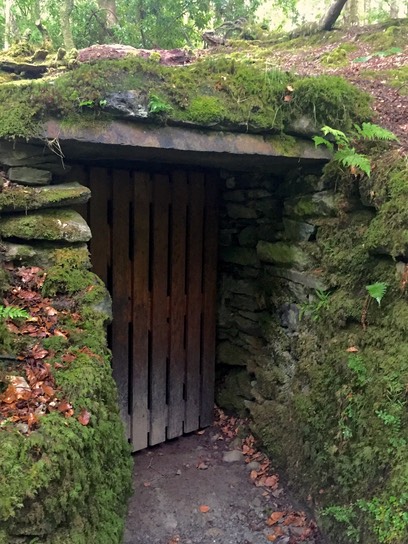 The Game Larder
Used for the hanging of game for the table at Rydal Hall. 
The Ice House
Used as an early form of refrigeration for Rydal Hall.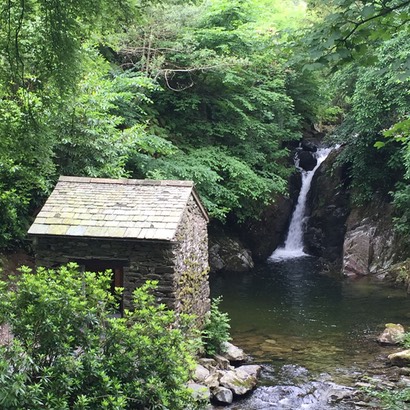 The Summer House
East of the house and south of the Low Fall is a small rectangular building with a door in the south and a window in the north wall. The interior is lined with panelling of various dates, one panel bearing the date 1617.
The game larder, ice house and Summer house are all within Rydal Hall grounds.