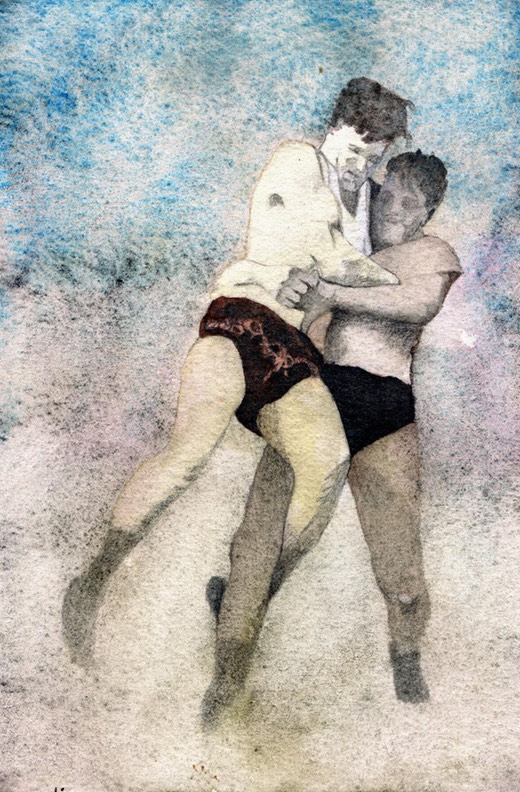 Ambleside Sports are held annually in July on the last Thursday of the month.The event takes place in Rydal Park, opposite the cricket pitch. 
Since the 17th century locals and visitors have watched and participated in a traditional Lakeland sports day including Cumberland and Westmorland wrestling, hound trails, guides and fell races. Foot and cycle races and races for children being added later.
The sports have been traced back to the granting of the market charter and annual fair and were originally held at Low Wood Bay where events included regattas, rowing races and the now illegal cock fighting and bare-fist boxing.
Queen Victoria's Golden Jubilee provided the initiative to make the sports an organised annual event, sponsorship coming from local tradespeople and 
" a sum of money from the gentry".
The Boer War (1899 - 1902) and Great War (1914 - 1918) took their toll but in 1920 the sports resumed on Miller Field but soon lapsed until after the Second World war. 
In 1945  a meeting, held at the Golden Rule (Ambleside) took the decision to restart Ambleside Sports and the Sports committee still hold their meetings in this pub.
Through the kind permission of the Rydal Estate and the tenant farmers the "new sports" ground became Rydal Park and since 1946 the sports have been held here annually the only exception being in 2001 when Foot and Mouth struck.  Instead a Family Fun Day was held at the Rugby Club as the Sports could not be held due to movement restrictions - enforced to limit the spread of infection.
Originally held on a Saturday, in 1947 sports day was changed to Thursday and in 1984 the Rydal Round Fell Race was introduced.
In 2003 children's races were re-introduced with a new running track for children. 
The Ambleside Sports Association scheme aims to help young people take up and pursue an interest in competitive sports and is particularly keen to support individuals under the age of 21.Residents who live in the area covered by the Lakes Parish Council and those wishing to take part in traditional Lakeland sports are eligible to apply.