Documents show that Rydal suffered an outbreak of plague in 1579 and this must have affected population numbers.
Again the village must have suffered a decline in numbers when, in 1636 a smallpox epidemic was recorded.
Reliable figures for population and the occupations of residents do not appear until the first census was taken in 1841.
The 1841 census  shows that Rydal had, as early records show, continued to be a mainly farming population. When comparing with future census returns, population figures vary very little over the years 1841 - 1901 showing  a village consisting of an average male population of around 60 with an average female population of about 80. 
The listed occupations of past Rydal residents mainly reflect the farming population and the staffing of Rydal Hall, family seat of the Le Fleming family.
As might be expected there were many residents listed as farmers, farm workers and shepherds and the cooks, domestic servants, housekeepers, maid servants, coachmen, grooms and gardeners reflect the staff employed at Rydal Hall. 
There were also Lodging House keepers, clergy, dressmakers, tailors, laundresses and later a postman.
In 1841 a Stamp Officer is listed. This position was held for a time by William Wordsworth who was Distributor of Stamps for Westmorland, a title bestowed on him by Lord Lonsdale in recognition of his political support. This refers not to postage stamps but involved the  Stamp Duty on wills and other legal documents.
1851 shows a still rural population of farmers, bobbin turners, gardeners, servants, a curate and lodging house keeper.
By 1861 the village boasted a dressmaker.
The changing face of Britain, due to the Industrial Revolution began to be revealed in the  1871 census when a plumber appears  and in 1881 a gas fitter is also recorded showing living standards changing with industrial progress. 
As trade expanded and the area opened up to tourism an engine driver and marine underwriter appear in the 1891 census although the majority of the population seems to have remained either in domestic service or farming.
By 1911 the census enumerator had ceased to visit homes and each household was sent a form to be returned by post and we get a record of individual households rather than the village as a whole.
Over the years the residents were predominantly from Westmorland or Cumberland although there are a number of Scots and Irish. The bulk of those coming from other parts of Britain seem to have travelled from homes in the south of England, most probably because they were employed in domestic service at Rydal Hall.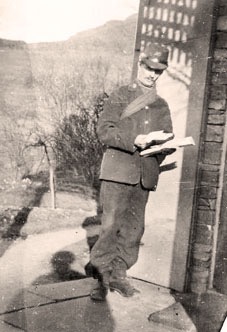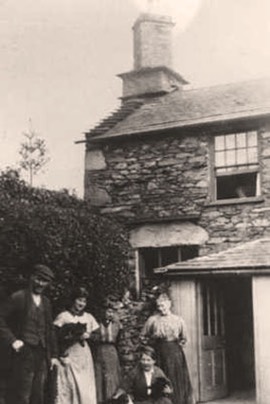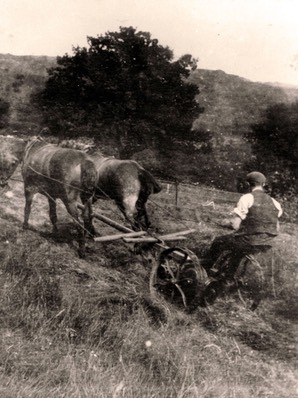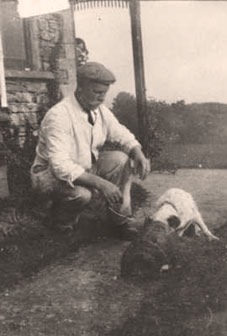 Postman - Tommy Tullet                   Hart Head Farm                      Ploughing at Hart Head                            Ratcatcher,            
           Hart Head Cottage,                                                                                                                                     Hart Head Cottage